PETA recently revealed cruelty to sheep at "sustainable" farms in the Ovis 21 network in Argentina and is now exposing another wool farm in that country. At this farm, workers cut off parts of lambs' ears, put tight rings around their scrotums, and cut off their tails—all without any pain relief. As you can see in the video, shearers hit sheep with electric clippers, slammed them to the hard floor, and kicked and stood on them. Fast, rough shearing left many sheep cut and bleeding. They weren't given any painkillers before workers pushed needles through their skin to sew up gaping wounds.
After receiving the footage, leading wool supply company Chargeurs assured PETA that it had severed ties with the farm.
The cruelty documented on this farm is not unique, and similar abuses have been documented at dozens of farms and shearing sheds across the U.S. and Australia. There is simply no such thing as "humane" wool, and that's why leaving wool out of our wardrobes is the best way to help protect gentle lambs and sheep from abuse.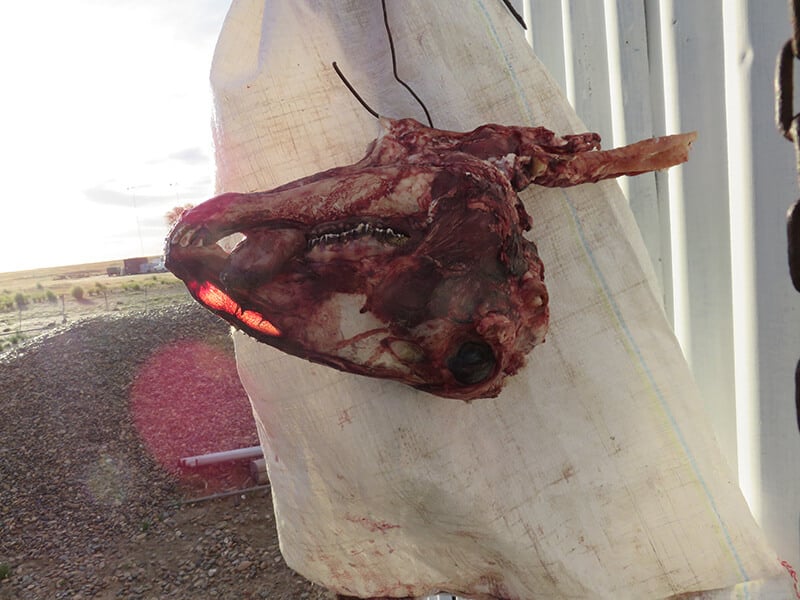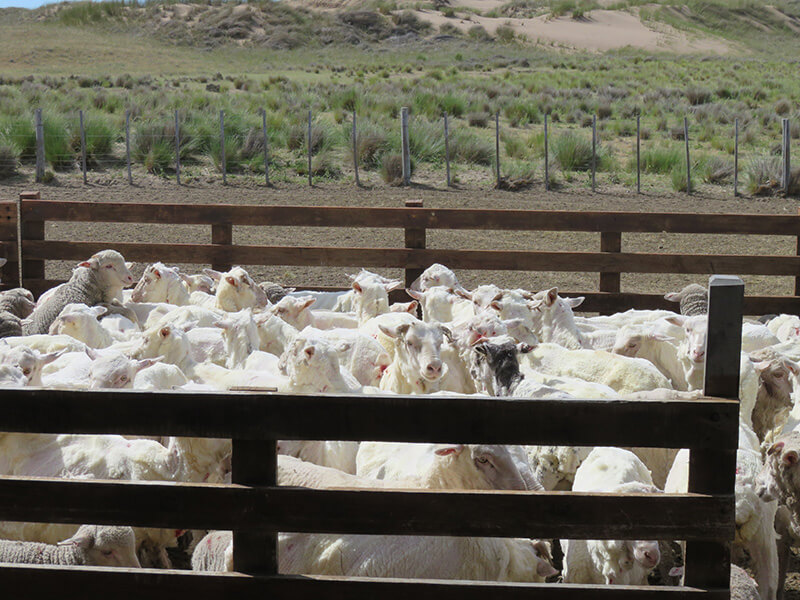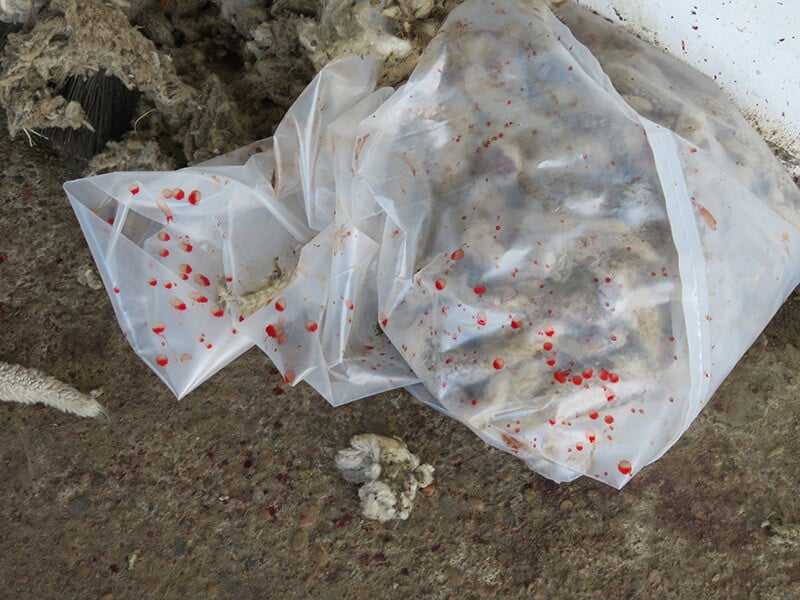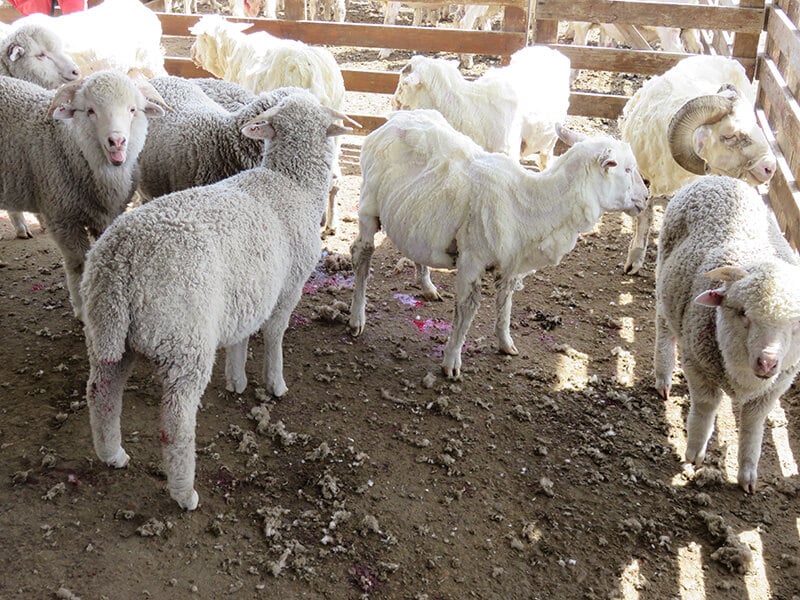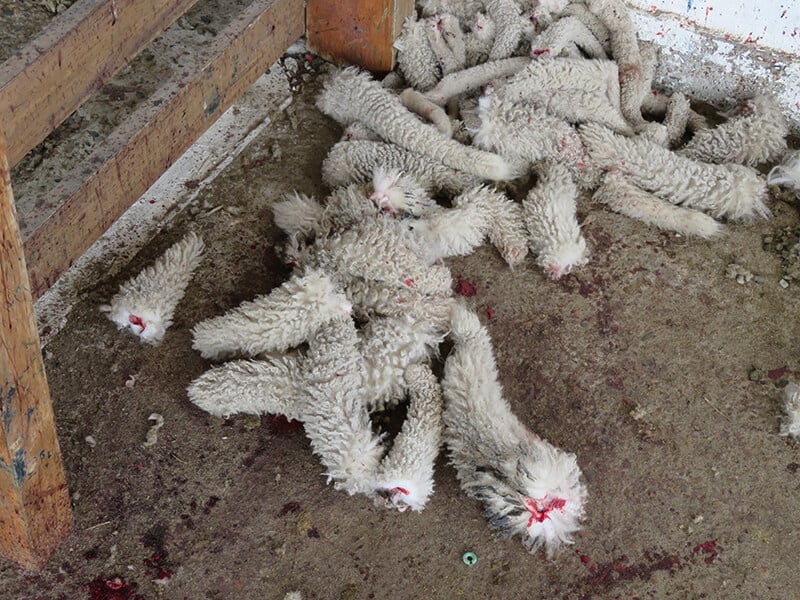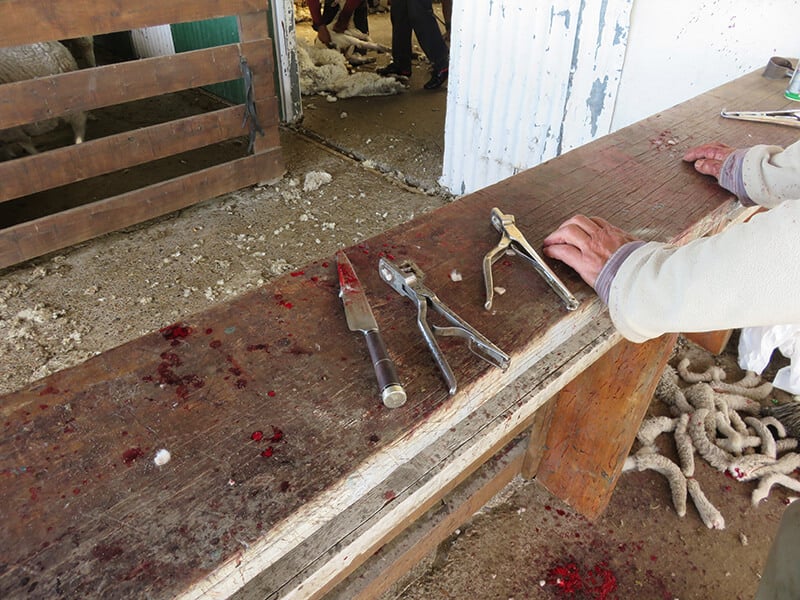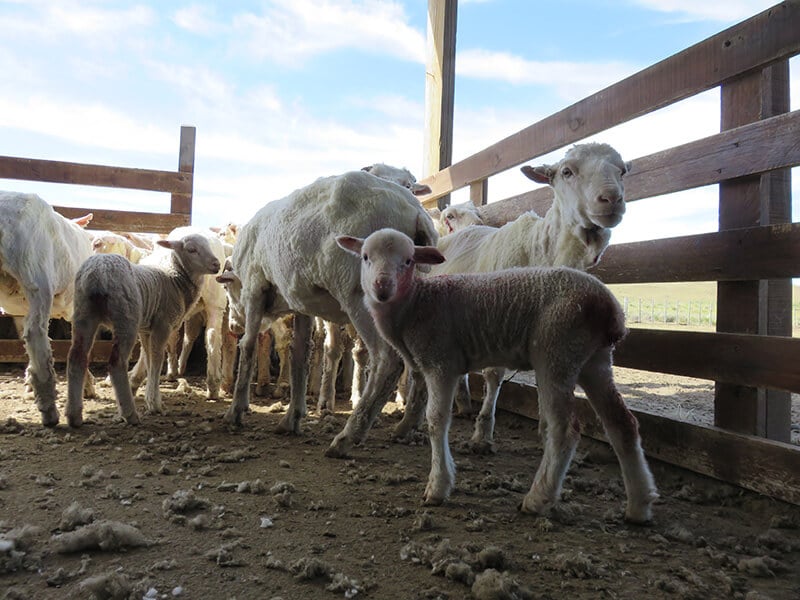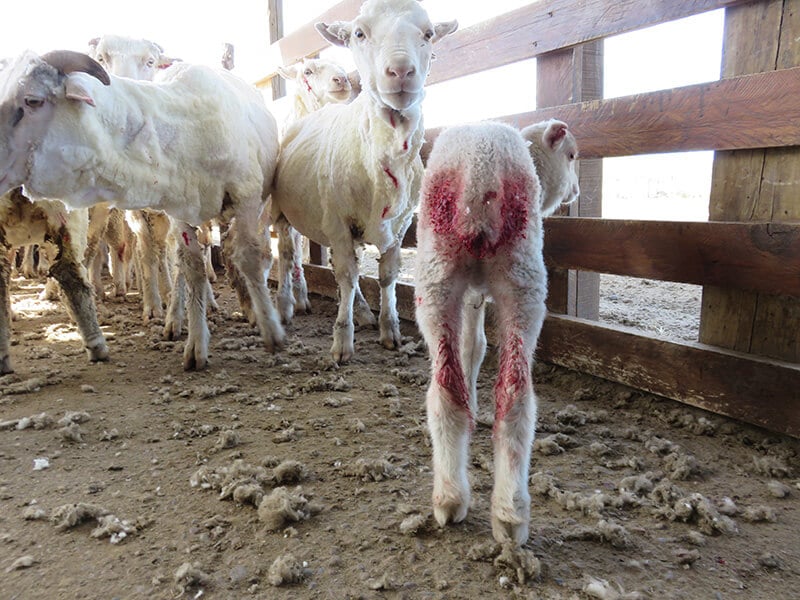 Be a Part of the Solution!