Heifer International sells goats and other animals online as gifts to marginalized communities. The pictures on the organization's website make it seem as if the animals become treasured members of human families, but as a PETA and Sentient eyewitness investigation shows, this depiction can be very misleading.
A PETA and Sentient observer who traveled to Rajasthan, India, to see how goats were being cared for in areas where Heifer International's program operates documented neglect and abuse, among other appalling findings.
In Rajasthan, Heifer International is an advocate for the meat industry. Many of the goats provided by the program as well as their offspring are added to others already kept by farmers and are used for breeding. Many goats in the area end up at slaughterhouses.
Neglected Goats, Babies Denied Milk
Goats in Rajasthan were found suffering from conditions including an infected udder, a fractured limb, and a maggot-filled wound—none of which were properly treated. Goats were kept in crowded pens or tied up with ropes so short that they could hardly move. Some villagers forced sticks into baby goats' mouths to prevent them from drinking their mothers' milk, which is taken away for human consumption, and male goats were pinned down and castrated without the use of anesthesia.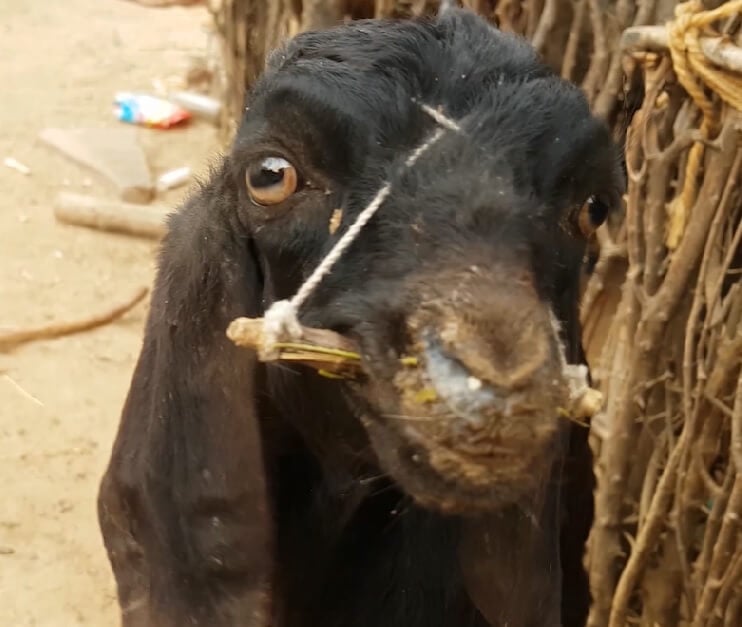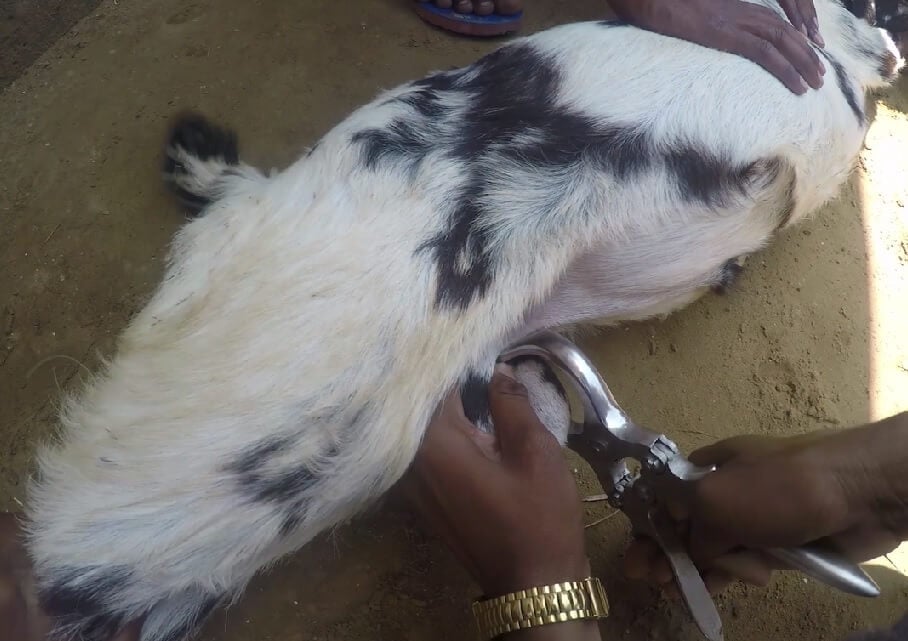 While a paraveterinary worker from Heifer International's partner organization SPECTRA may occasionally give advice about goat keeping or provide basic veterinary care, the animals' treatment is largely left up to the villagers, who can be unwilling or unable to comply. At least two families in the area where Heifer International operates admitted that they couldn't afford to take care of the goats.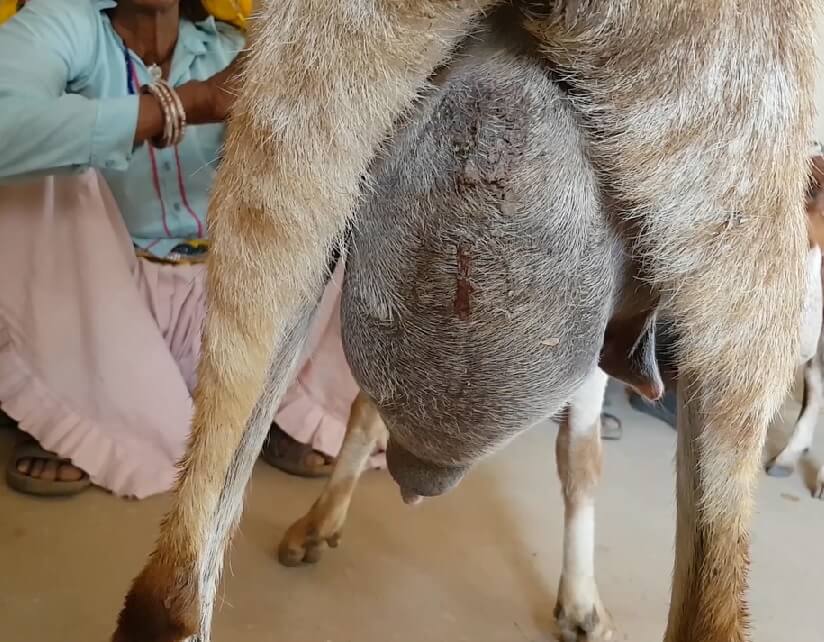 Blood-Soaked Killing Floors
Villagers, including those with goats from Heifer International, work through a farmer producer organization to sell their animals for slaughter. Some end up at local meat shops, many of which are unlicensed. The animals often face long-distance transport in a mostly unregulated slaughter trade to places where they will be butchered. At slaughterhouses and roadside butcher shops, animals stand on blood-drenched floors covered with entrails watching and waiting in fear as others are killed directly in front of them. The slaughterers don't stun them before killing them—even though the law requires it.
Looking to Expand the Meat Market
While scientists warn that meat production perpetuates world hunger and the climate catastrophe, Heifer International promotes meat production among a largely vegetarian population and is planning to support the construction of a slaughterhouse in another Indian state. Its affiliate SPECTRA also supports plans to construct a butcher shop and goat-collection center.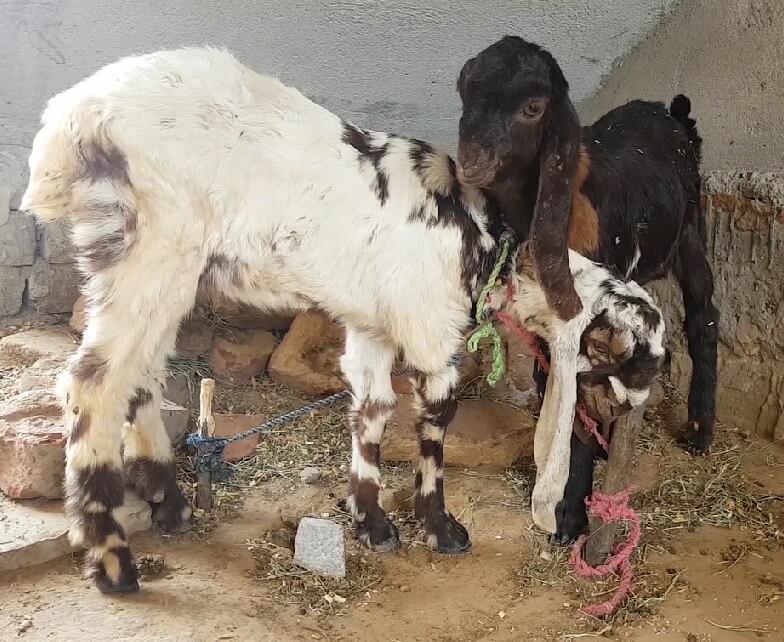 Empowering Communities Without Harming Animals
There are many compassionate ways to help communities that don't condemn animals to suffering and death. Heifer International already has such programs in place and can easily shift its focus away from providing animals to instead supporting those other initiatives, including the following:
Providing access to marketing opportunities for locally produced items

Offering literacy education

Installing irrigation pumps and providing water resource management training

Supplying fruit and vegetable seeds along with training in farming

Offering small business training to help women across India gain full employment and self-reliance
Please ask Heifer International President and CEO Surita Sandosham to stop sending animals to marginalized communities and instead focus the organization's efforts on its existing programs that don't involve animals.