PETA Removes 17 Bears From Miserable Concrete Pits
Bears Given New Life, Acres to Explore at Colorado Sanctuary, Thanks to PETA, Our Patron Sam Simon, and Some Help From the Atlanta Humane Society
Seventeen bears have been rescued from what would have been a life sentence in miserable concrete pits in Helen, Georgia. They're now roaming acres of natural habitat at The Wild Animal Sanctuary in Keenesburg, Colorado, where they are already rolling in the grass, racing around their fields, and enjoying relative freedom and fresh mountain air in a stunning 60-acre habitat.
The move was the result of a collaborative effort between PETA, PETA patron and The Simpsons co-creator Sam Simon, The Wild Animal Sanctuary, the Atlanta Humane Society, and PETA patron and Atlanta Humane Society Executive Committee Vice Chairperson anna j ware. PETA worked quickly to relocate the first six bears—two pregnant brown bears, Ursula and O.B.; cubs Howell and Mansell; and juvenile siblings Drew and Rose. Ursula and O.B. were moved to the sanctuary in time to give birth to their new cubs in comfortable dens, and for the first time ever, they will have the chance to raise their cubs themselves, instead of having them taken away shortly after birth. Hunter, Nikki, Mikie, Dakota, Chance, Goldie, Ringo, Marley, Burton, Nanoochie, and Spunky were moved at a later date.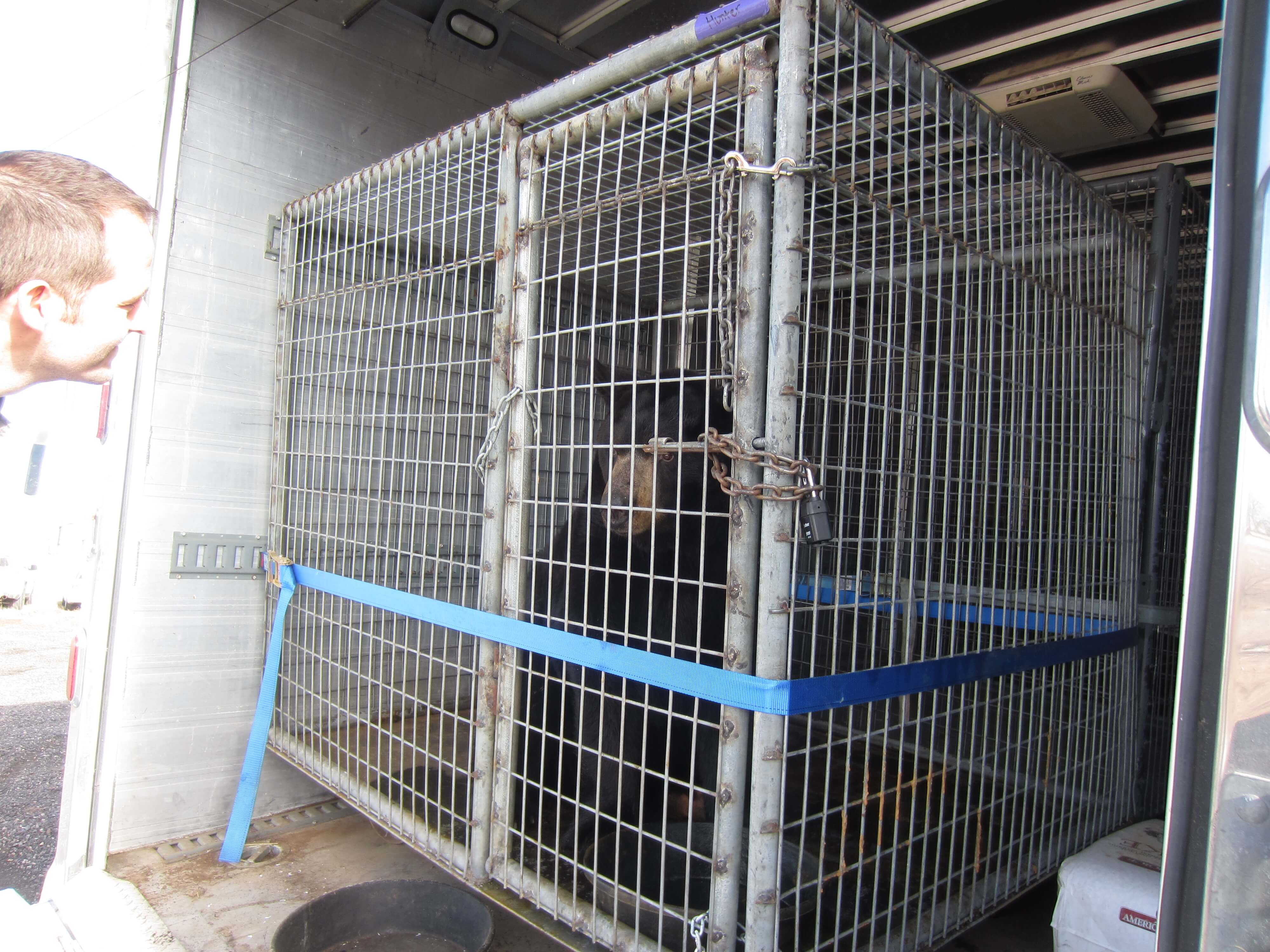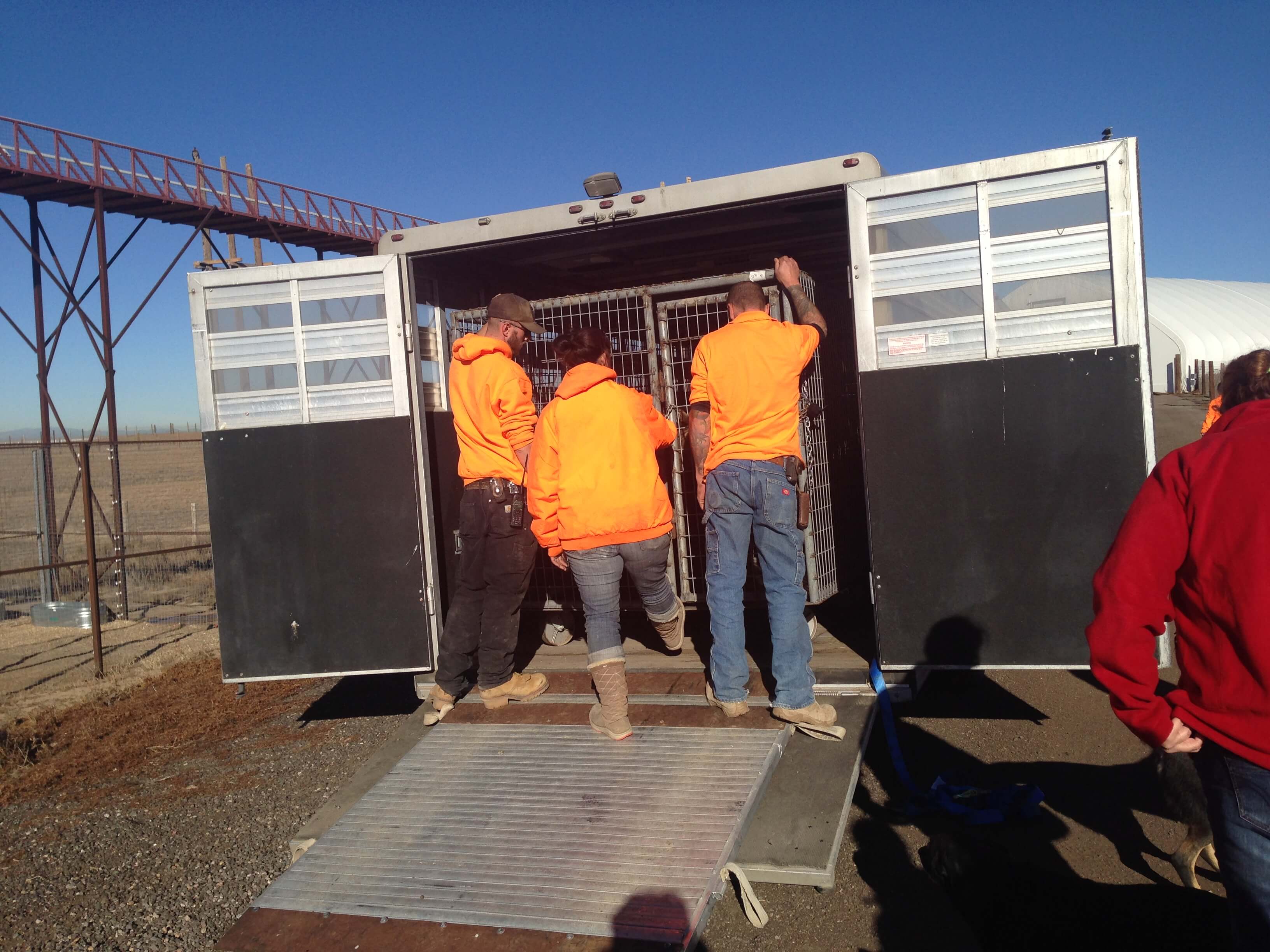 Each transport was a carefully planned event that included at least one veterinarian. During the long journey, the bears rested in climate-controlled trailers, and the only stops were for gas and veterinary checks and to re-provision the bears. Before heading out on the first 22-hour transport, PETA's legal team reviewed the laws related to the possession and transport of captive animals in each state that had to be traveled through. PETA also arranged for "Emergency Contingency Locations" along the transport route—typically, reputable zoos, sanctuaries, or veterinary teaching hospitals—that were on-call should any health-related emergency arise with any of the bears. Luckily, no such stops were needed, and the bears seemed to enjoy the ride as well as the new foods they were offered.
Bears rescued from the sensory-depriving pits in Helen, Georgia, have been given a new life at the Wild Animal Sanctuary, where they now live in vast species-specific habitats that are measured in acres, not feet, and offer a great deal of enrichment, including a large pond and climbing structures. They have the freedom to roam, nest, forage, and enjoy fresh fruits and vegetables, and they will receive exceptional veterinary care for themselves and their newborn cubs.
When the bears first arrived at the sanctuary, the team opened the trailer doors and let them slowly look around at their new surroundings before moving them into their new habitat. Dakota immediately stepped out of the cage, put his nose to the ground, and started smelling and exploring the environment and then grazing. It didn't take long before he was running joyously and incredulously around his new, vast home!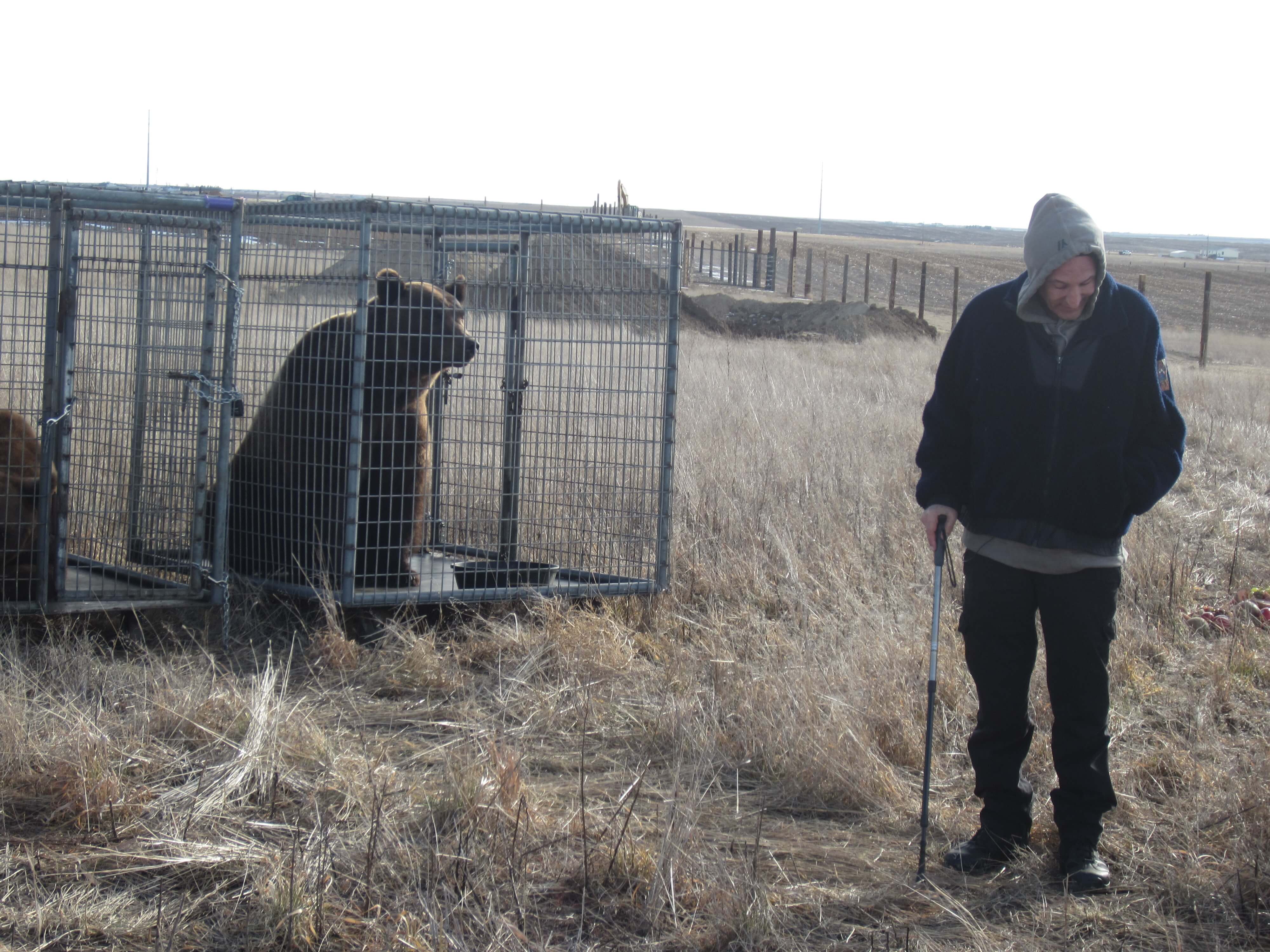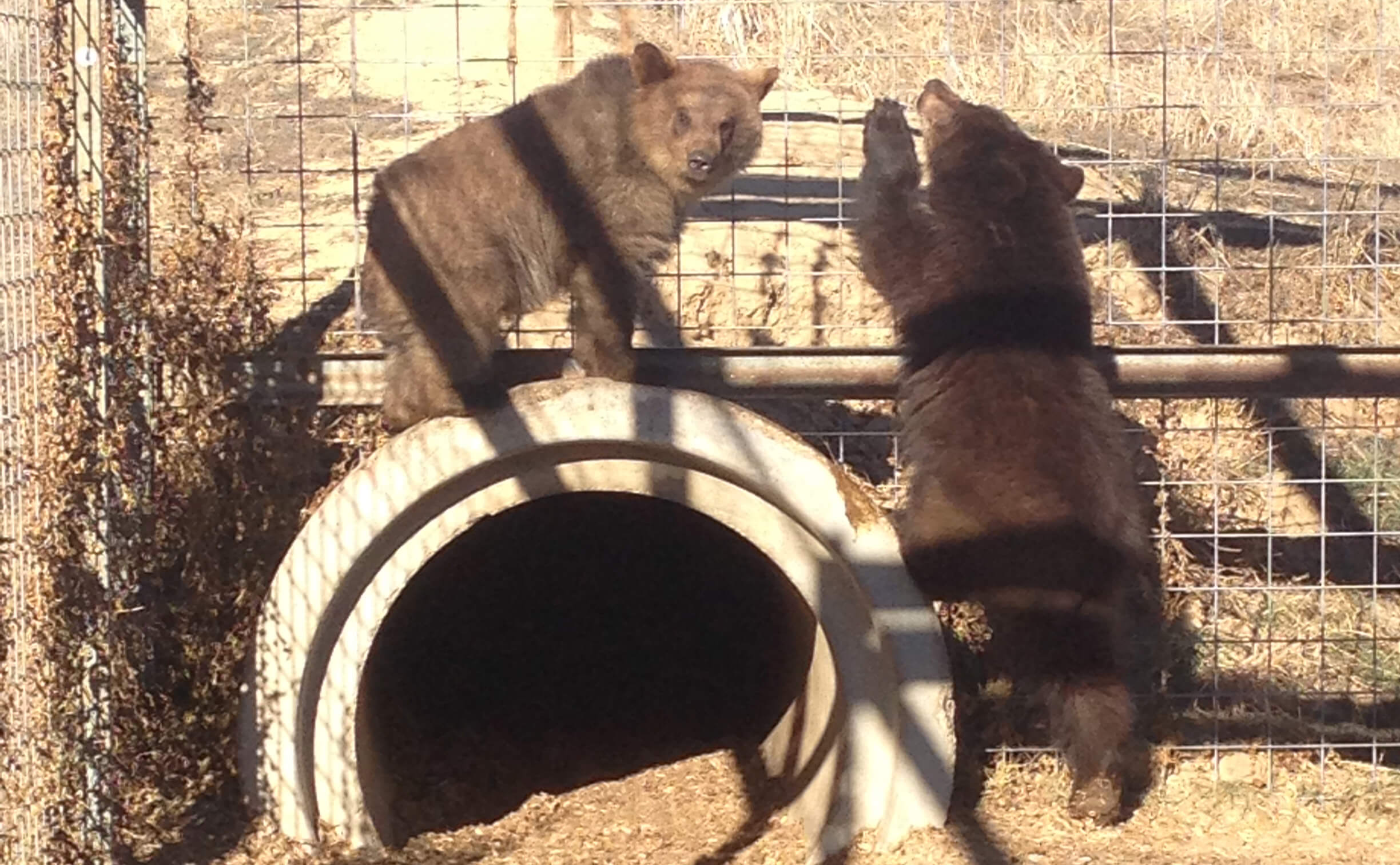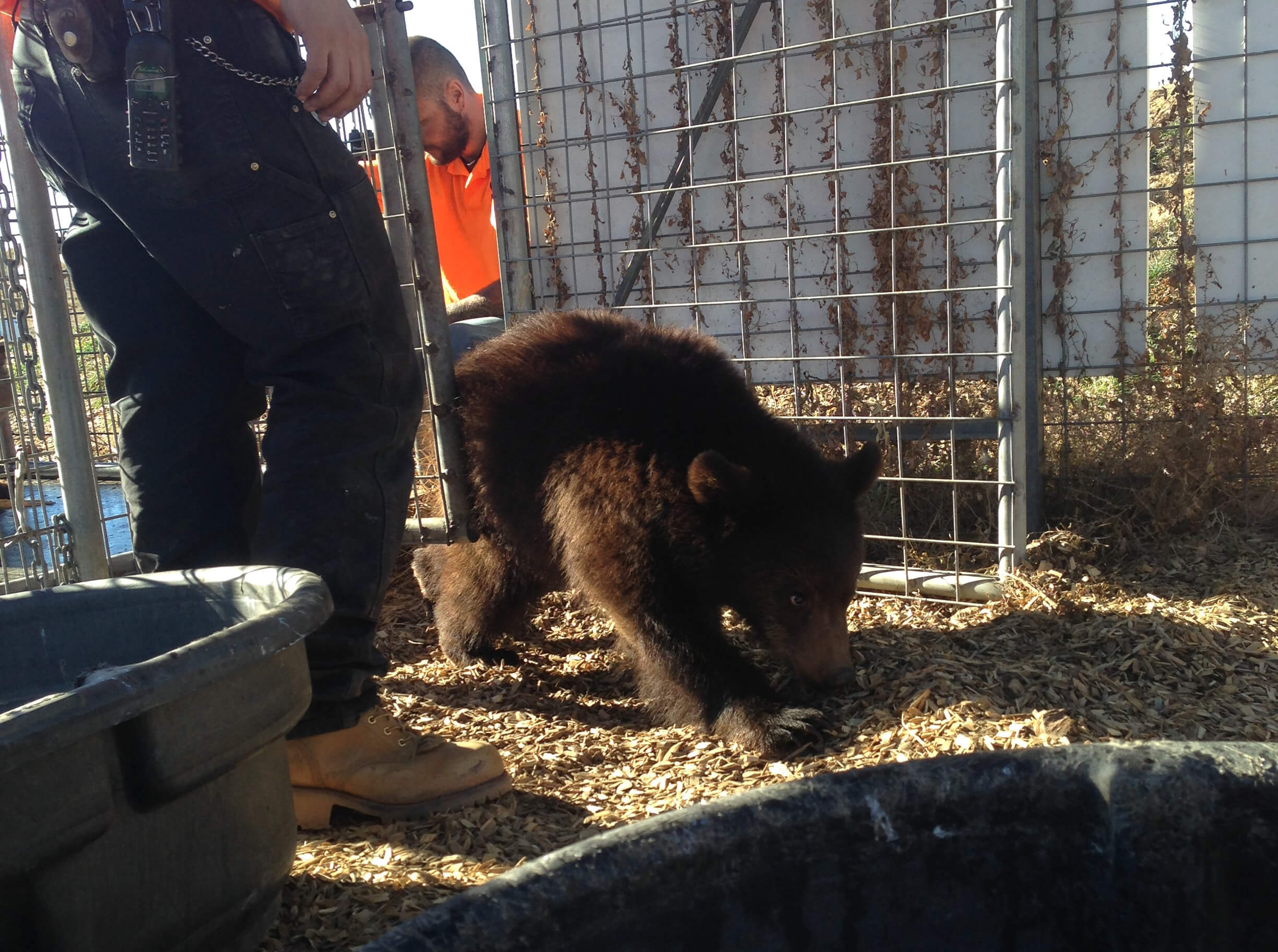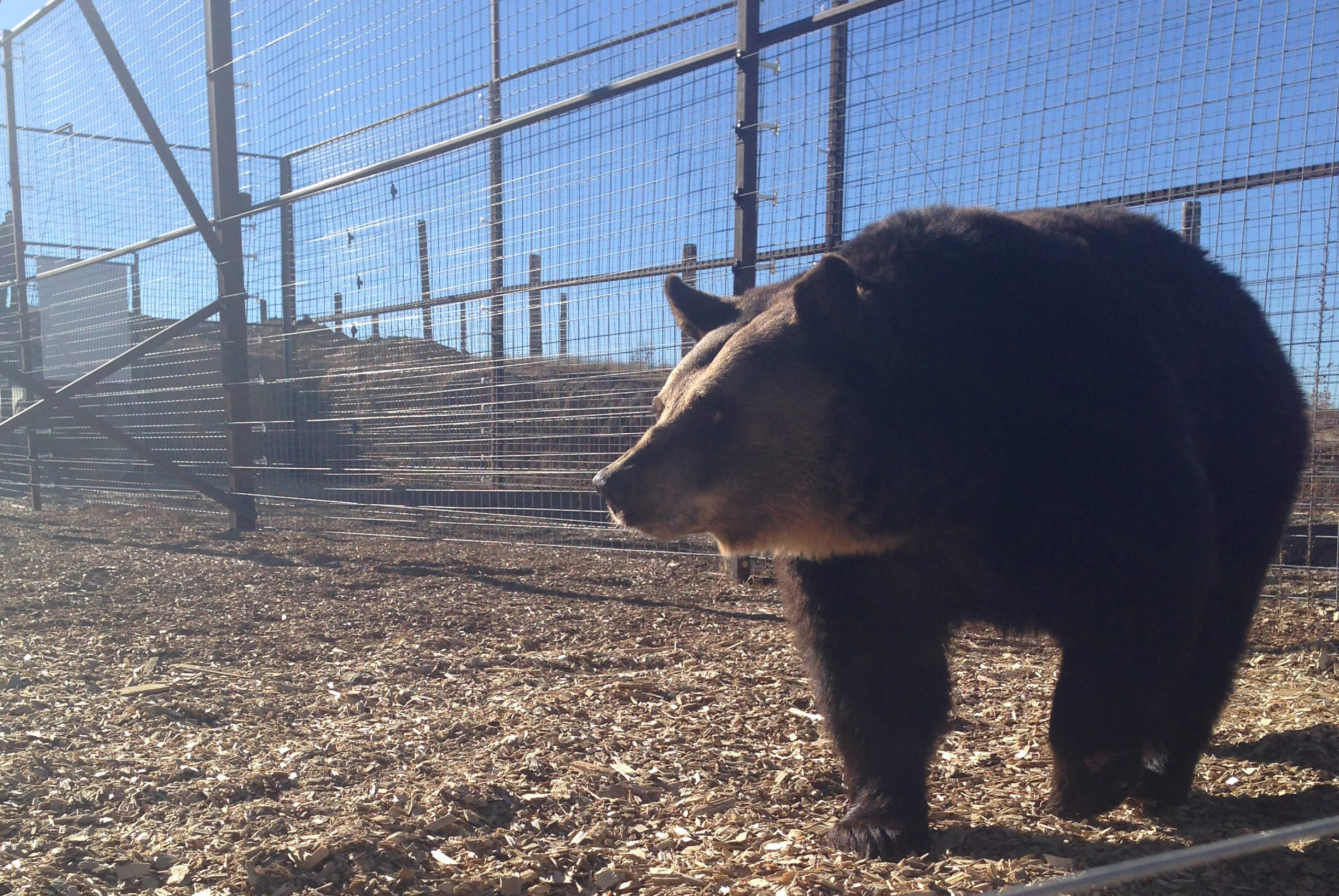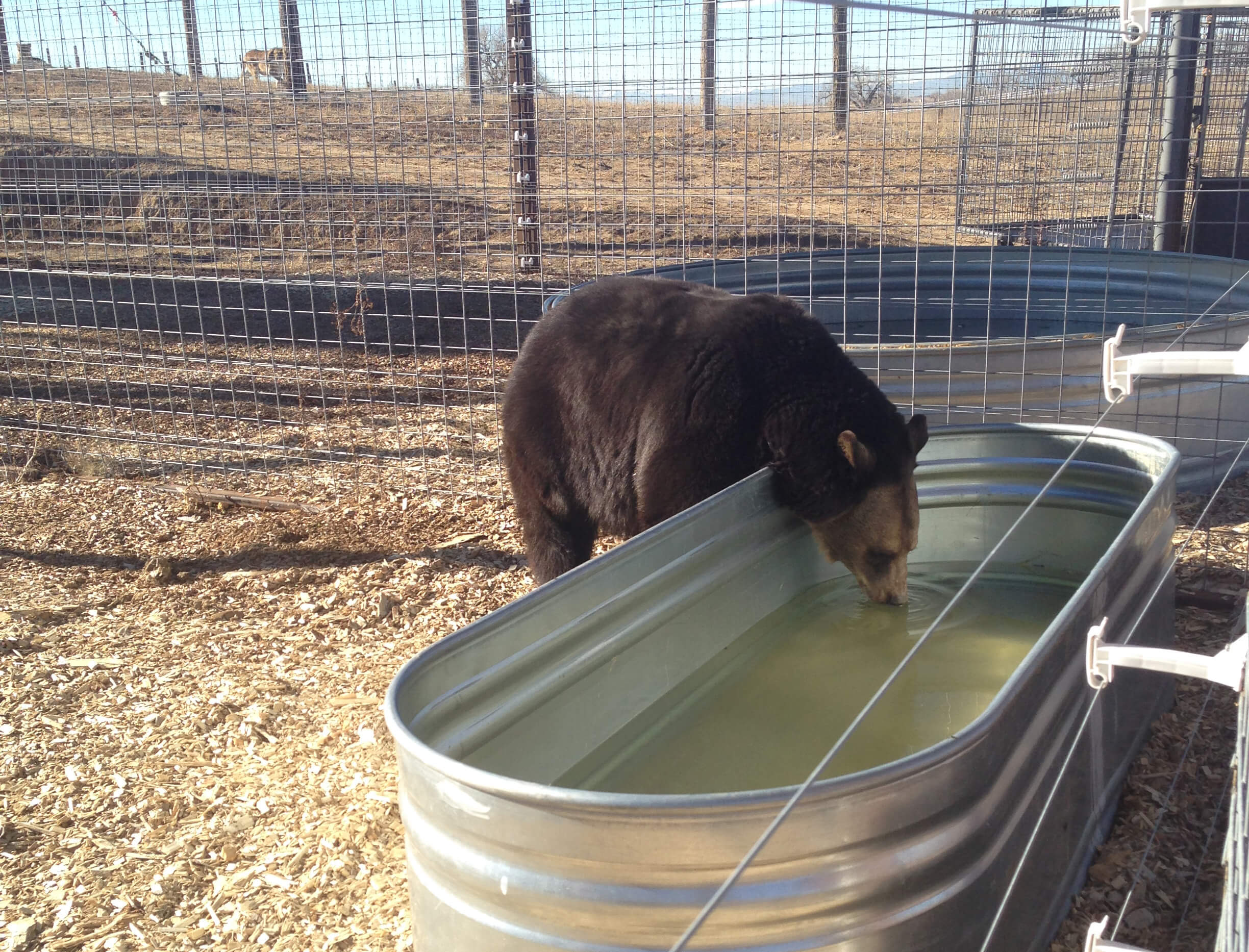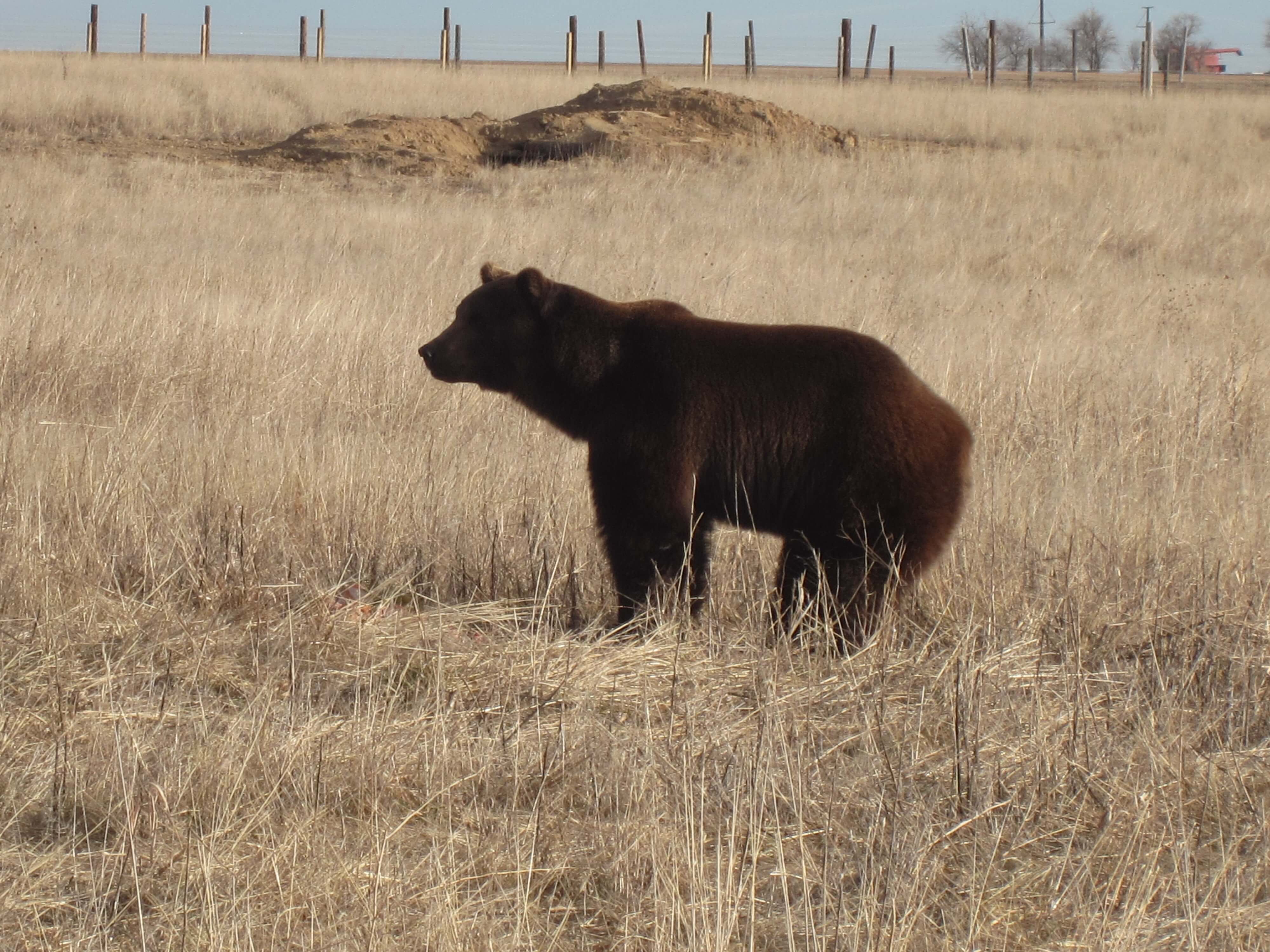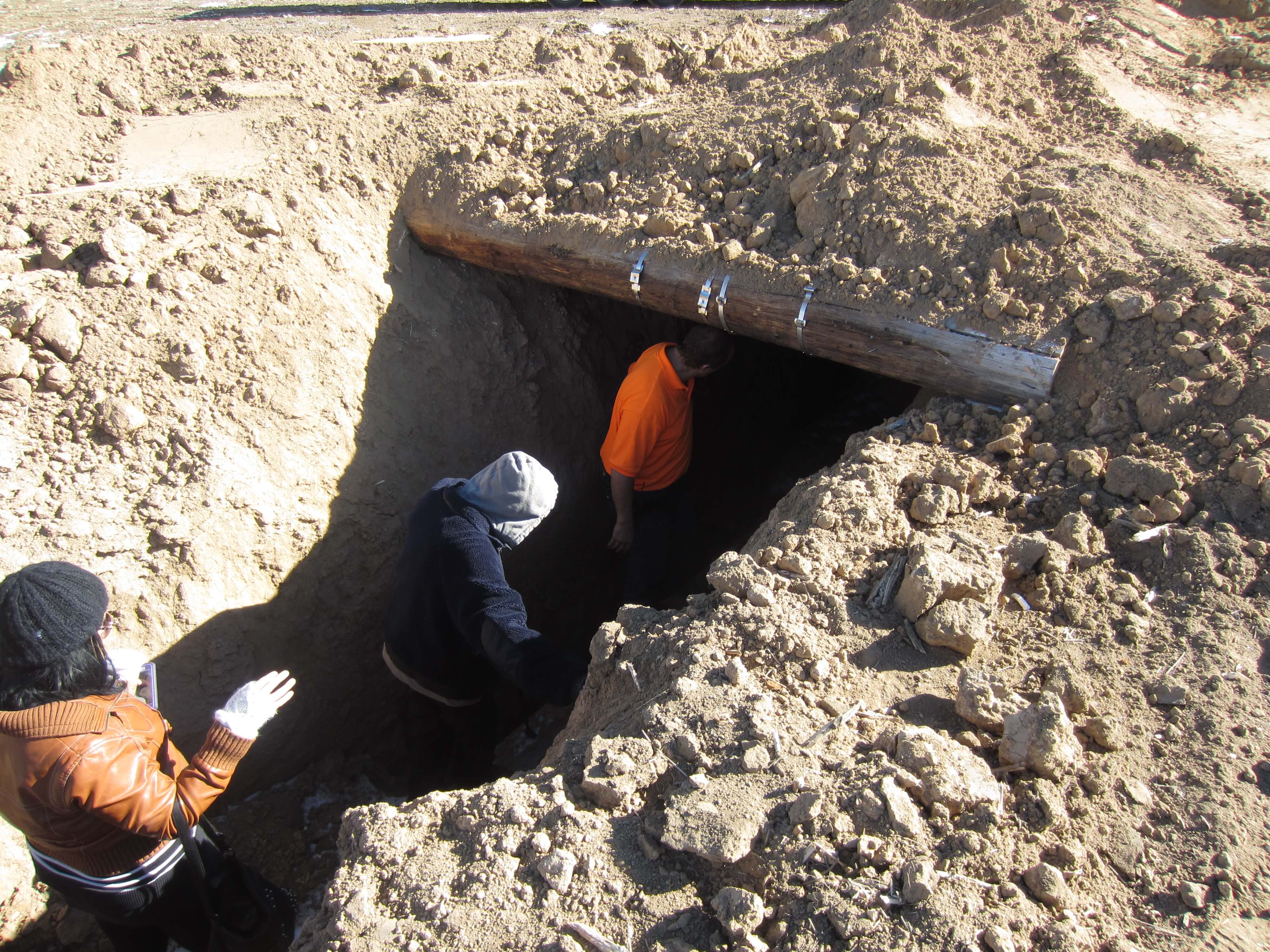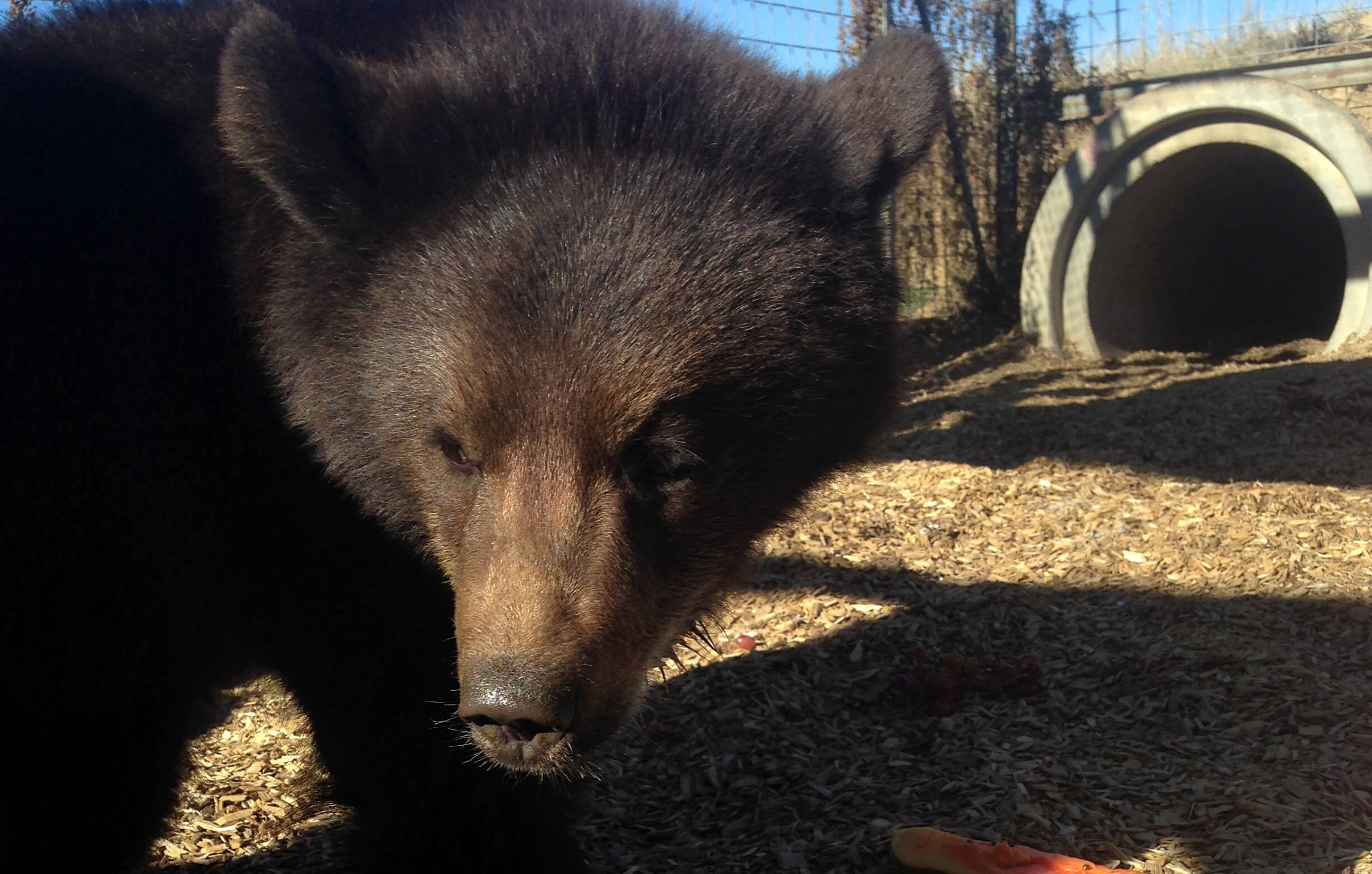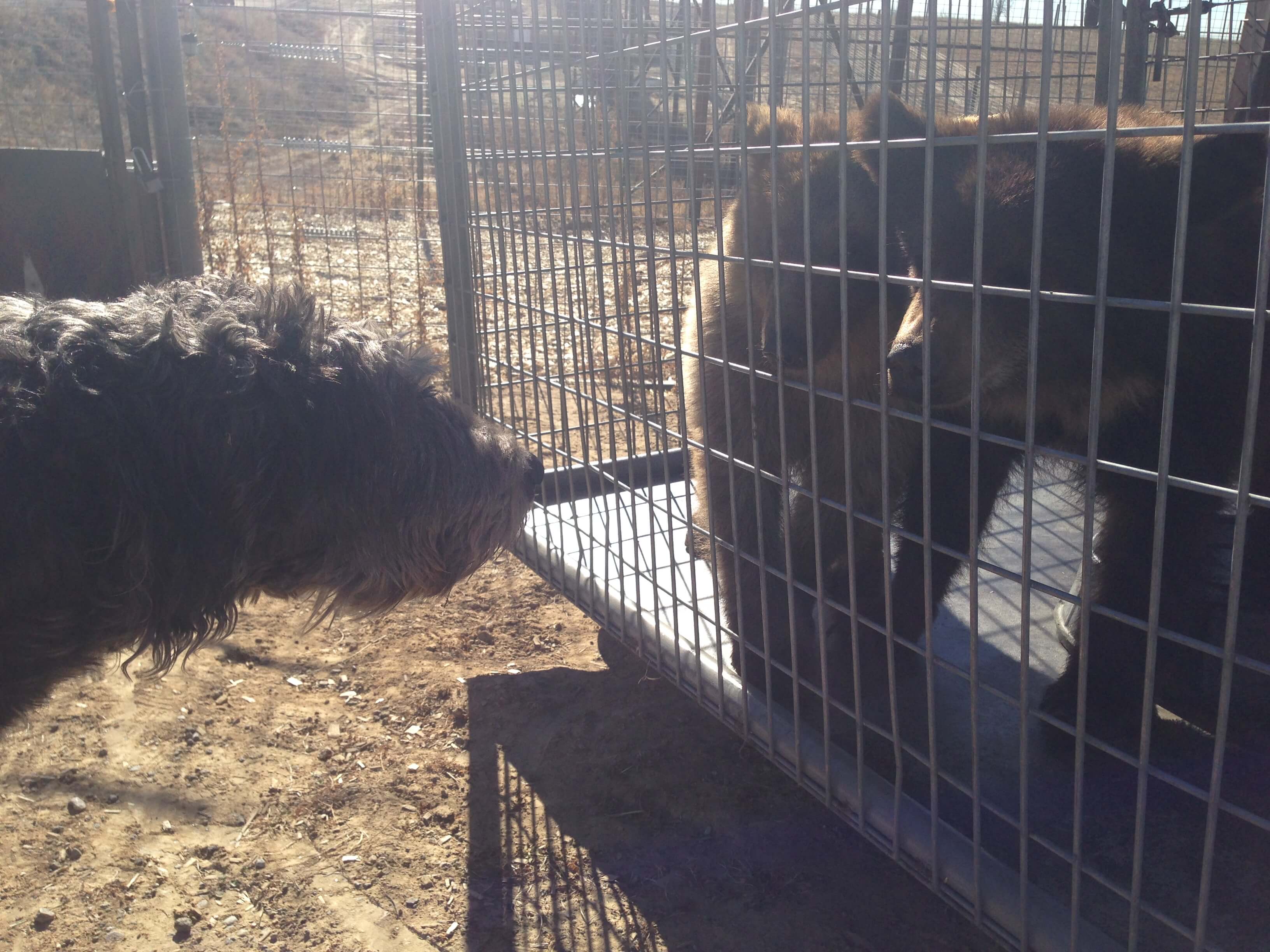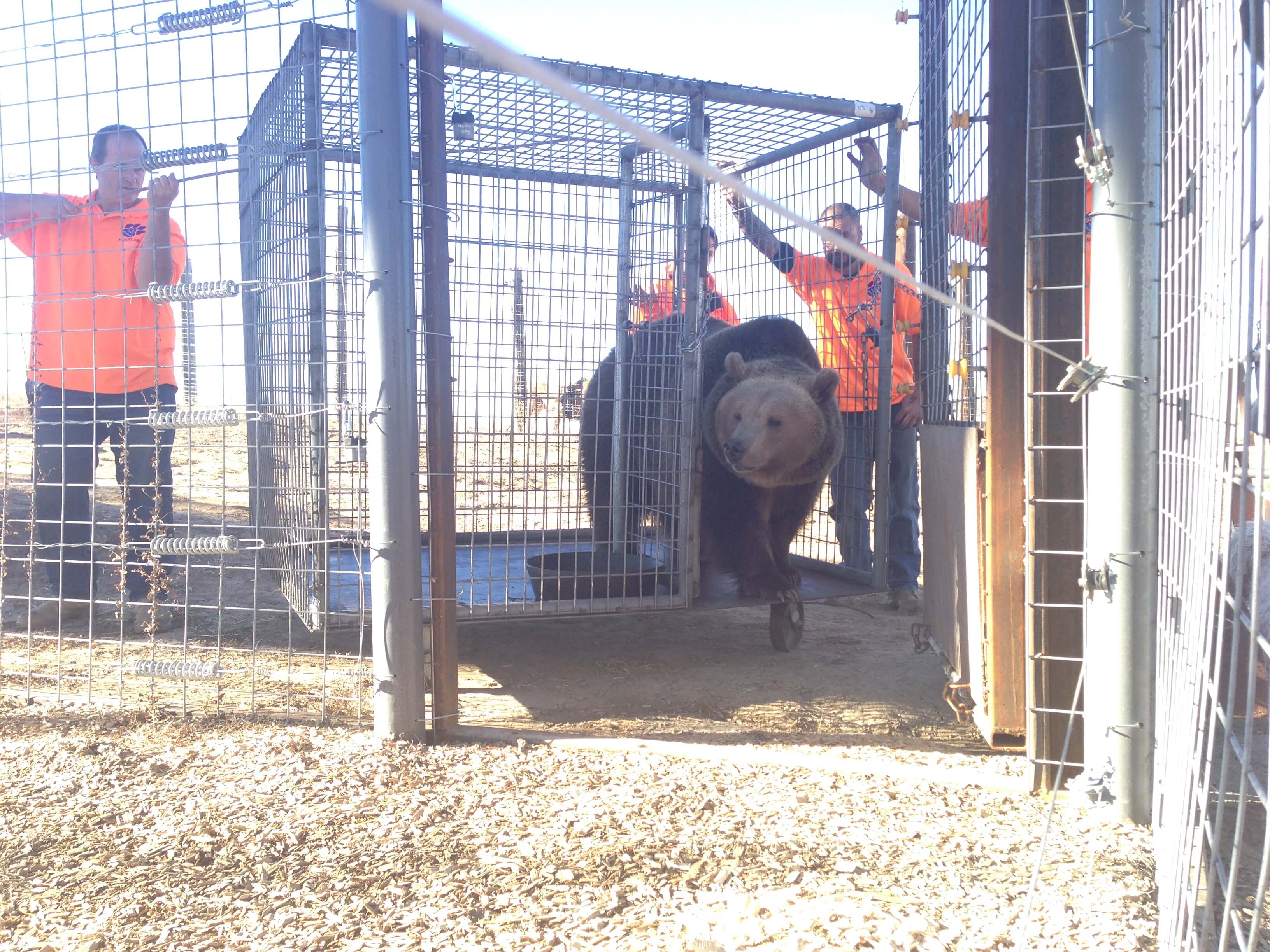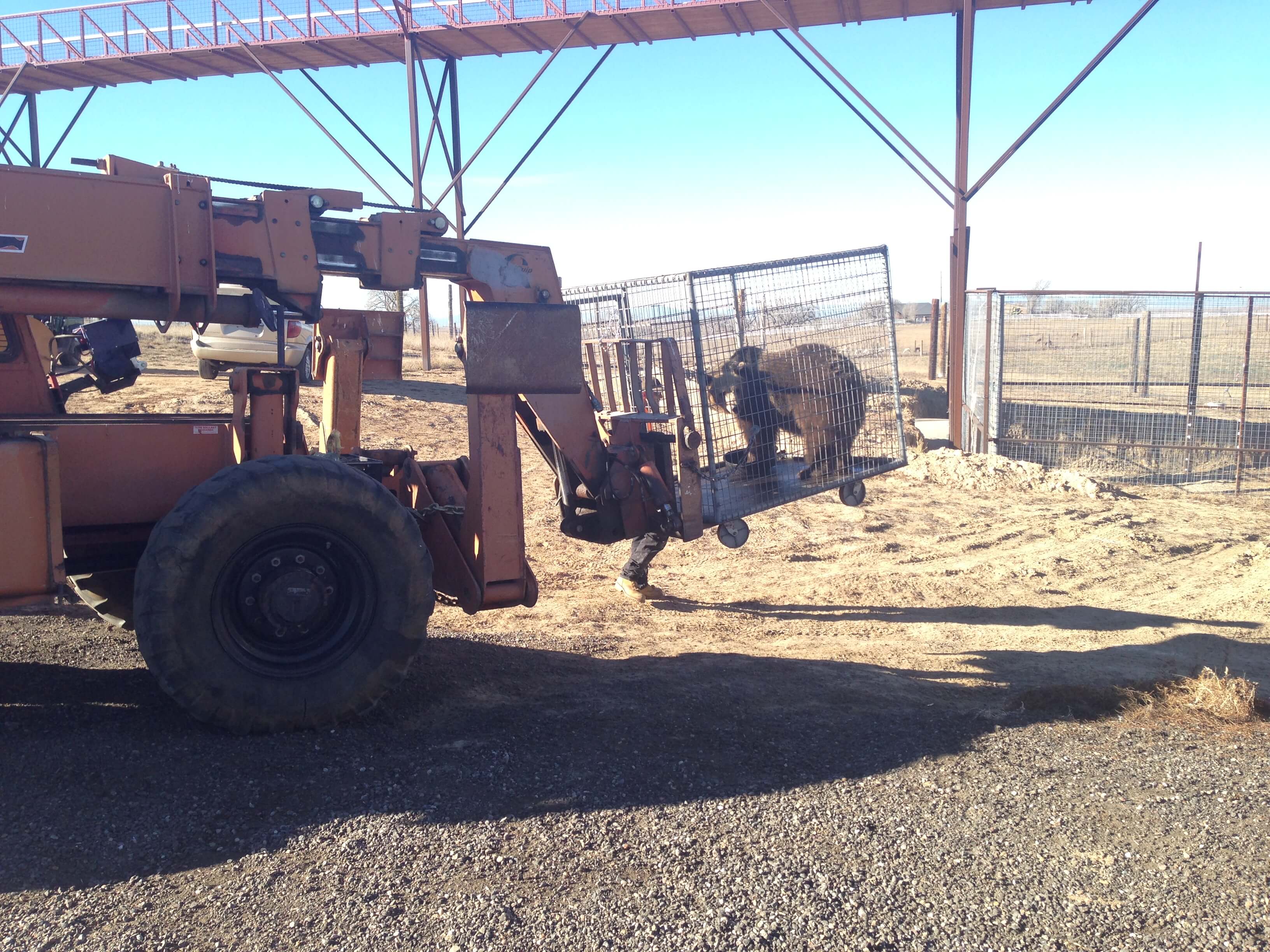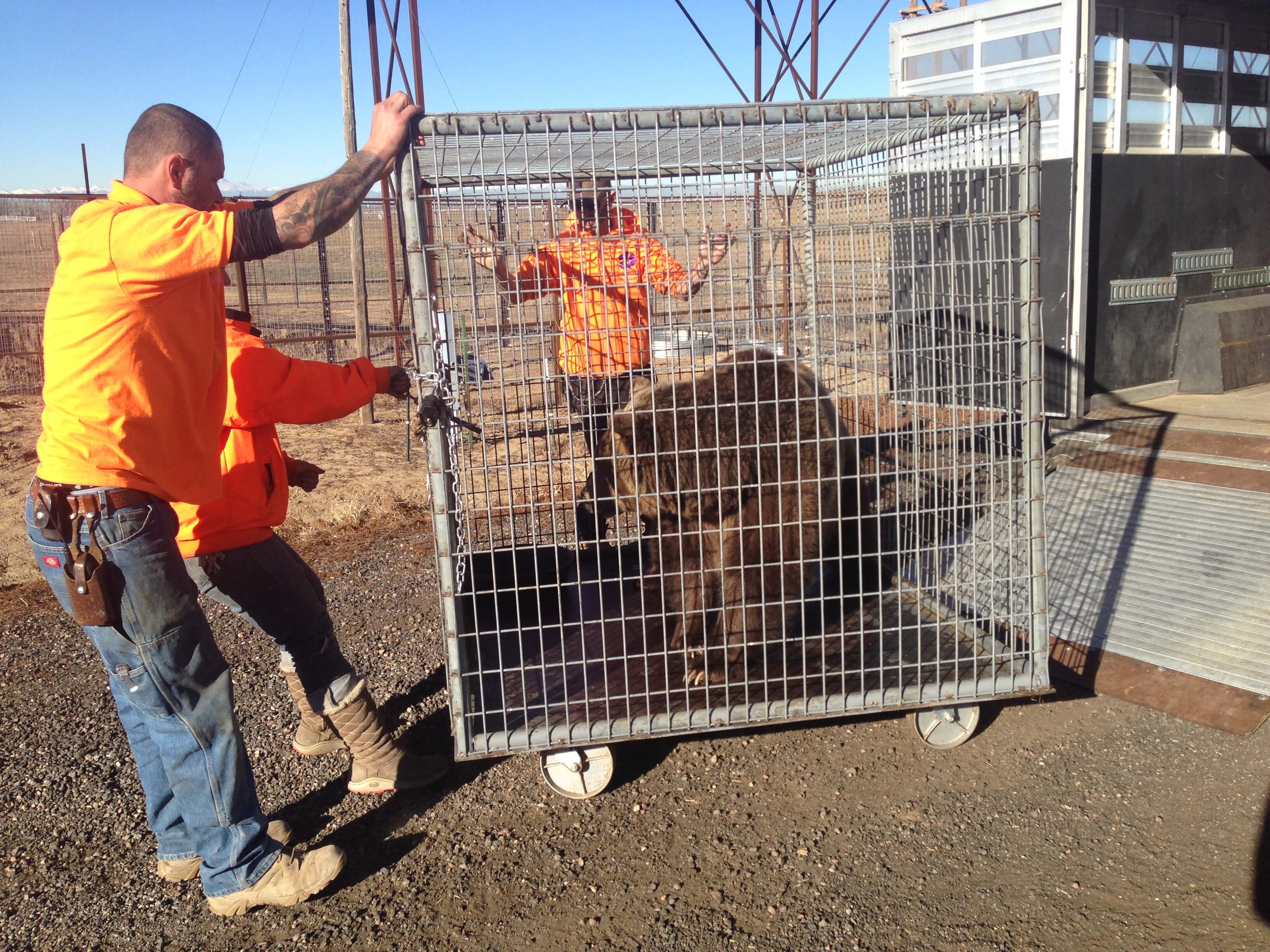 All the bears were given time to become acclimated to their new surroundings and to experience sights, sounds, and smells that they never could have imagined in the bear pits from which they saw virtually nothing but concrete walls and gawking tourists. One-year-old cubs Howell and Mansell were so thrilled with their new home that they immediately started climbing on everything in their surroundings, even the entrance to their den!
More About Black Forest Bear Park
The bears had been held captive in virtually barren concrete pits at Black Forest Bear Park (BFBP) in Helen, Georgia, and had shown signs of severe stress, including pacing. They had little protection from the elements, and the government had cited BFBP for housing them in unsafe and decrepit enclosures with jagged edges and protruding bolts and in cages showing rust and corrosion. While held in these tiny enclosures, the bears had to beg tourists for pieces of apples and bread. The pits are now closed for good!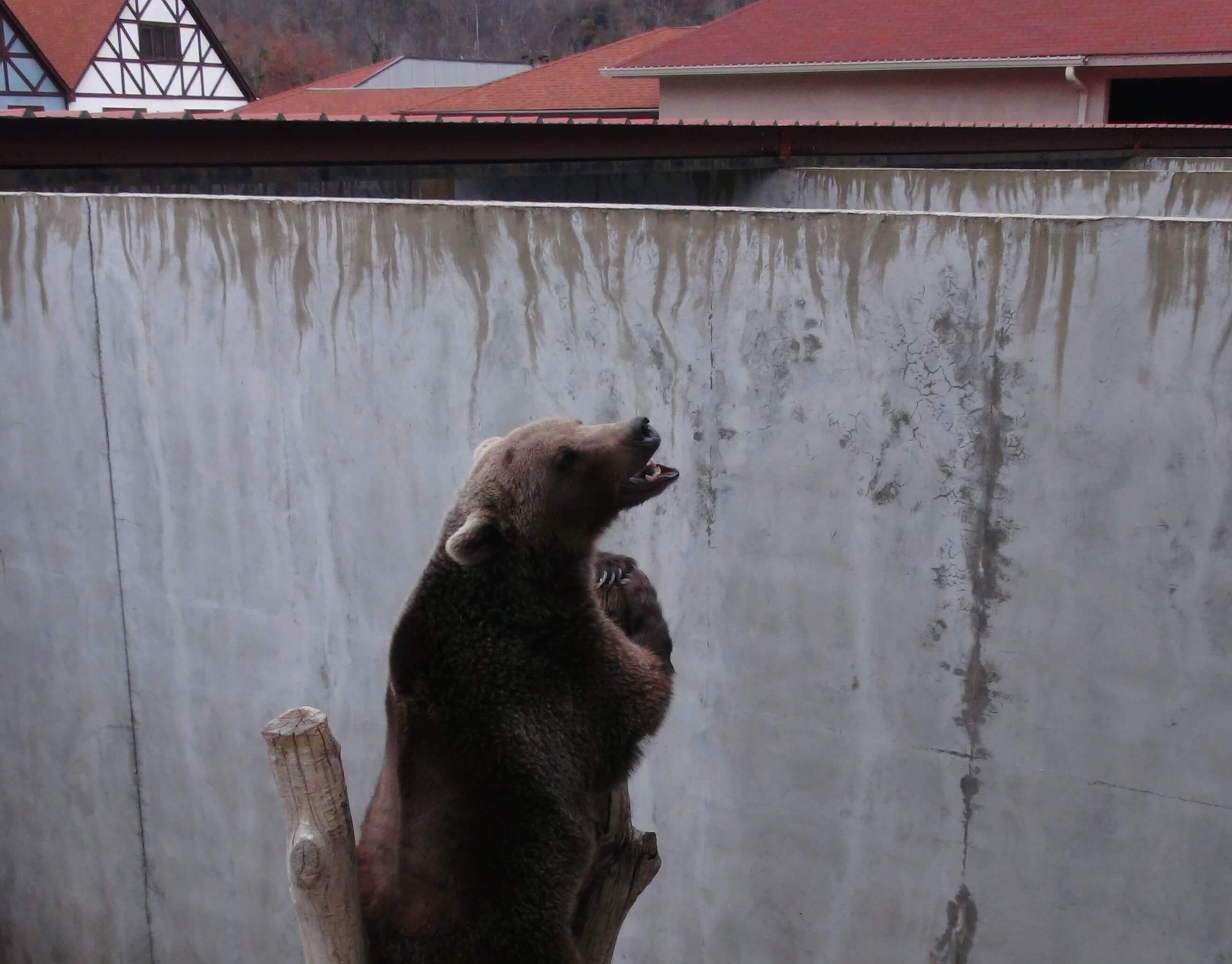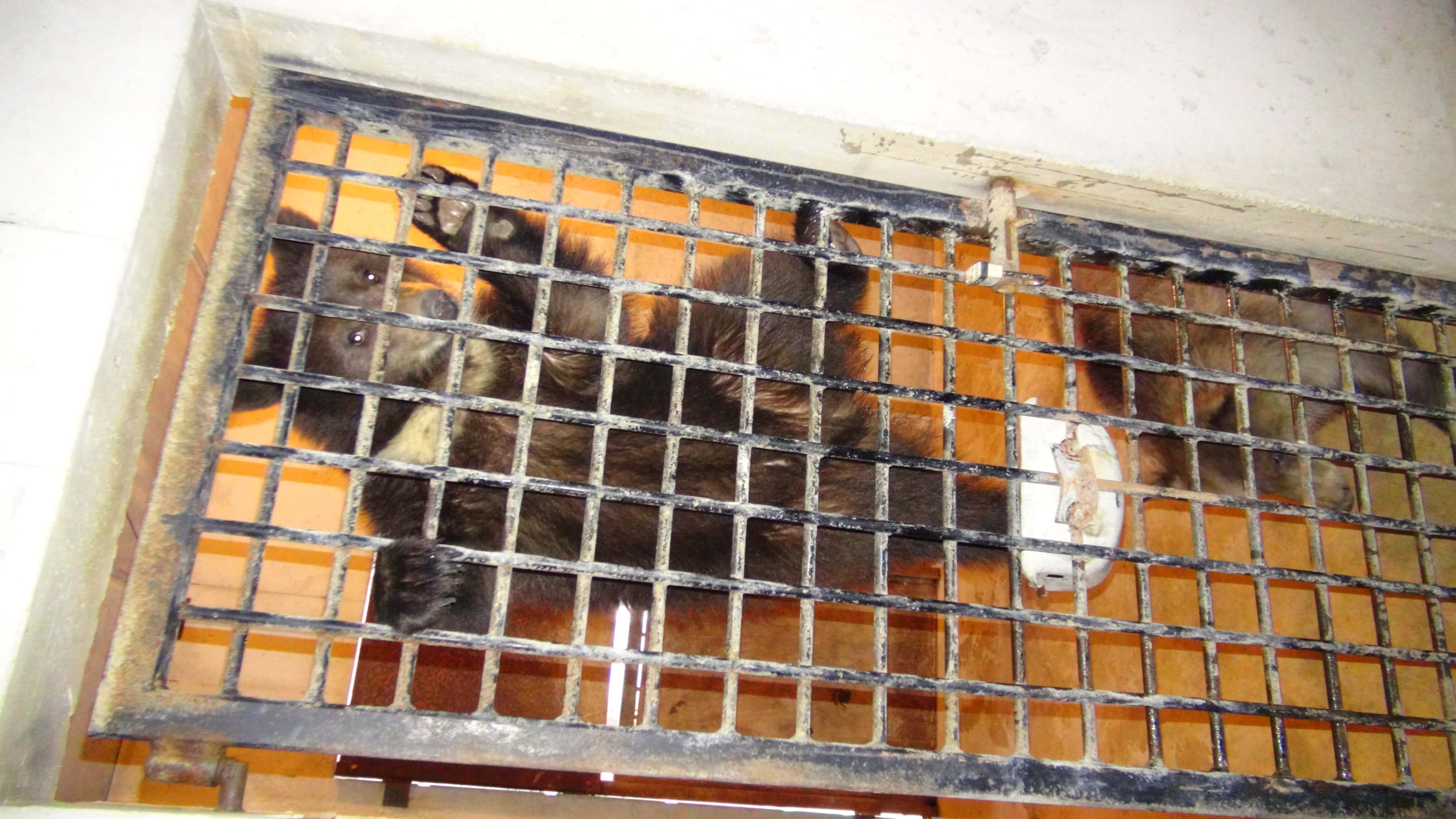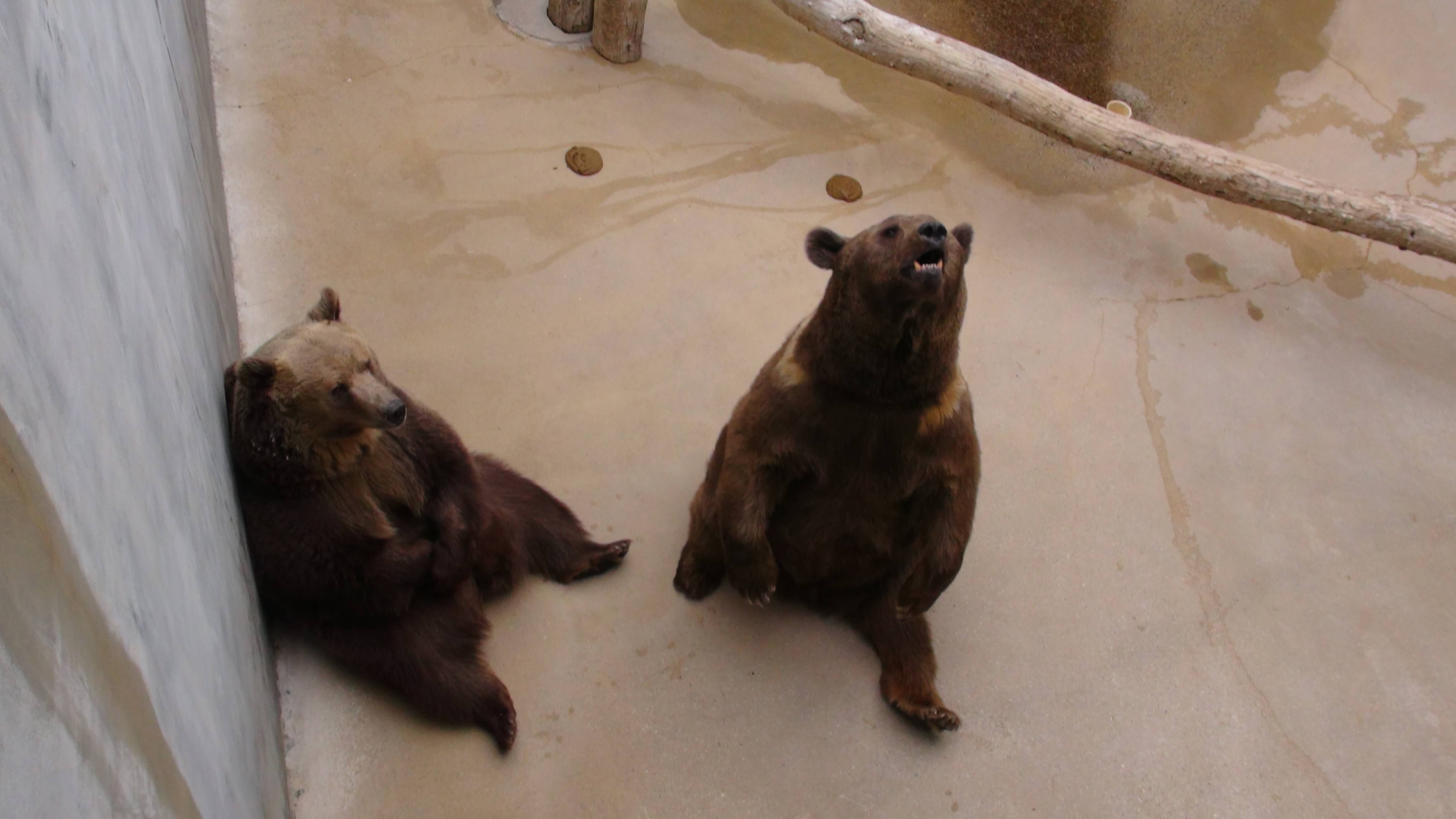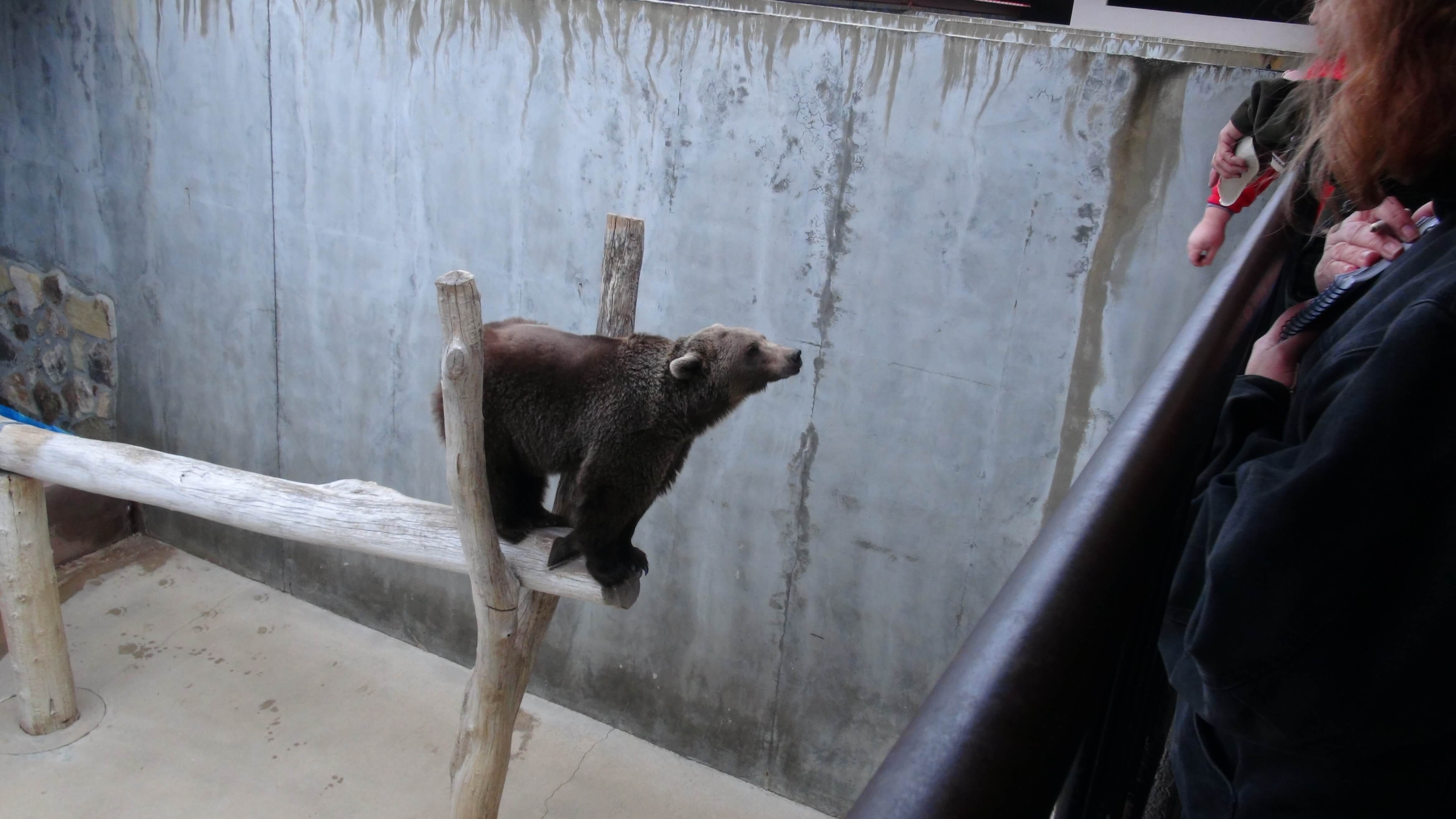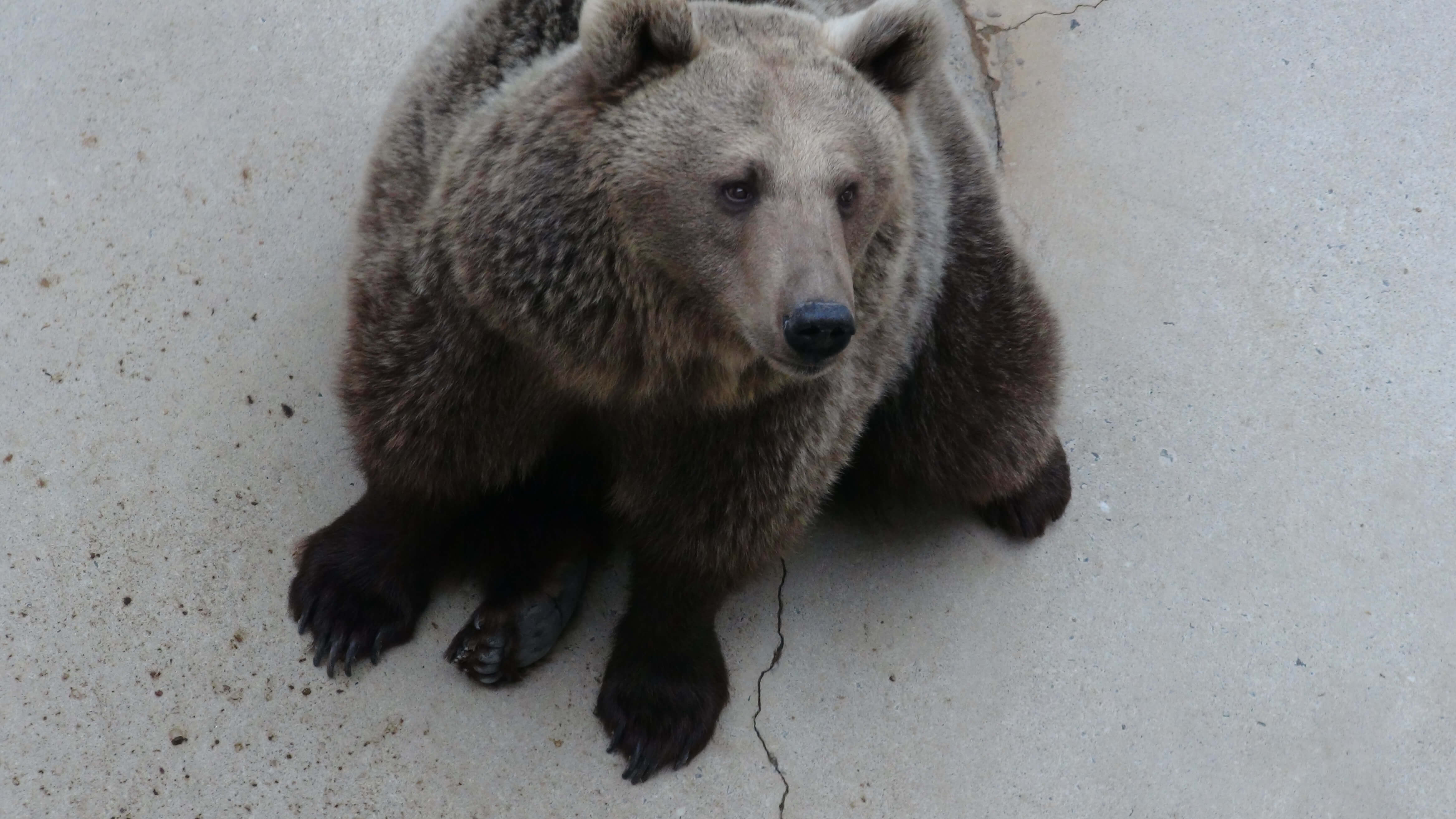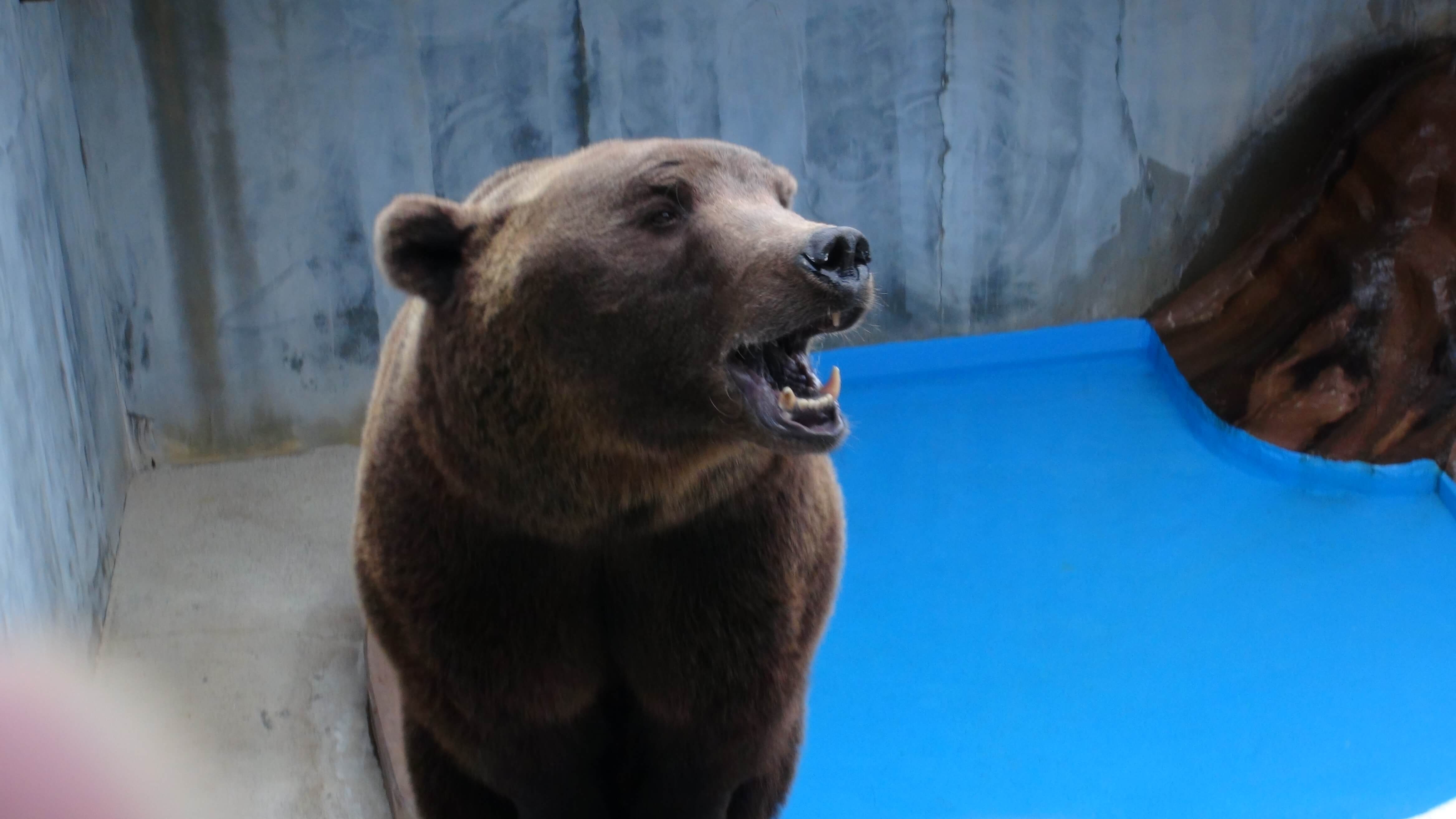 As a first step toward improving the lives of all the bears languishing in bear pits and tiny pens at roadside zoos across the country, PETA has formally petitioned the USDA to enact specific welfare standards for captive bears, including requiring large, wooded habitats, and the USDA is now reviewing comments that were submitted on this petition. While the 17 bears from BFBP and their cubs have a bright future, other bears who are still imprisoned in similar hellholes need your help.
CAPTIVE BEARS NEED YOUR HELP
Urge the Cherokee Bear Zoo to close cruel bear pits.
Animals shouldn't be imprisoned or forced to serve as performers for human entertainment. Your generous donation will help bears, horses, dolphins, and other animals who are separated from their families, chained, caged, or confined to tiny pools and forced to perform degrading tricks.
Will you help animals today? Even $3 can make a difference.